Womanizer Premium Blueberry blue premium clitoral stimulator
Womanizer Premium Blueberry blue premium clitoral stimulator
The time has come to show you what it means to have a genuine orgasm. The Womanizer Premium clitoral stimulator will treat you like a gentleman, but won't be persuaded for a long time and will turn into a real animal. Get to know a real orgasm.
More informations
Powerful orgasm thanks to revolutionary PLEASURE AIR technology
World-famous exclusive brand Womanizer
Pleasant and elegant blue color with chrome
12 intense pulsation modes - instant orgasm
Rechargeable battery with magnetic USB cable
Up to 3 hours of wet shots per charge
AUTOPILOT mode - entrust the selection of modes to the hands of the clitoral stimulator
100% waterproof - ideal for bath and shower
Luxury packaging
Description

Womanizer Premium Blueberry blue premium clitoral stimulator
Miss your ears. The time has come to show you what it means to have a genuine orgasm. The Womanizer Premium clitoral stimulator will treat you like a true gentleman, but won't be persuaded for long and can turn into a real animal. Discover the true meaning of first-class orgasm.
Pleasure Air technology
New patented system full of powerful pressure waves. Touchless clitoral stimulation has always been a Womanizer concern. Now comes the Pleasure Air Pressure Wave System. Pleasant sucking of the clitoris while gentle massage with air waves will lead you to the Womanizer Premium clitoral stimulator to new heights of dream orgasm. The new experience of using Womanizer Premium will never get tired and will always seem fresh and new. Relax and set off for a real Pleasure Air pressure wave orgasm.
12 orgasm intensities
It doesn't matter if you're just getting off a long, boring road or just want one quick break at work. You can choose from 12 levels of high pressure waves. The Womanizer Premium clitoral stimulator can keep up with you at any speed. From slow super soft waves to super strong waves that will make you in seconds - even something in between - your orgasm is now in your hands and awaits your choice at the touch of a button.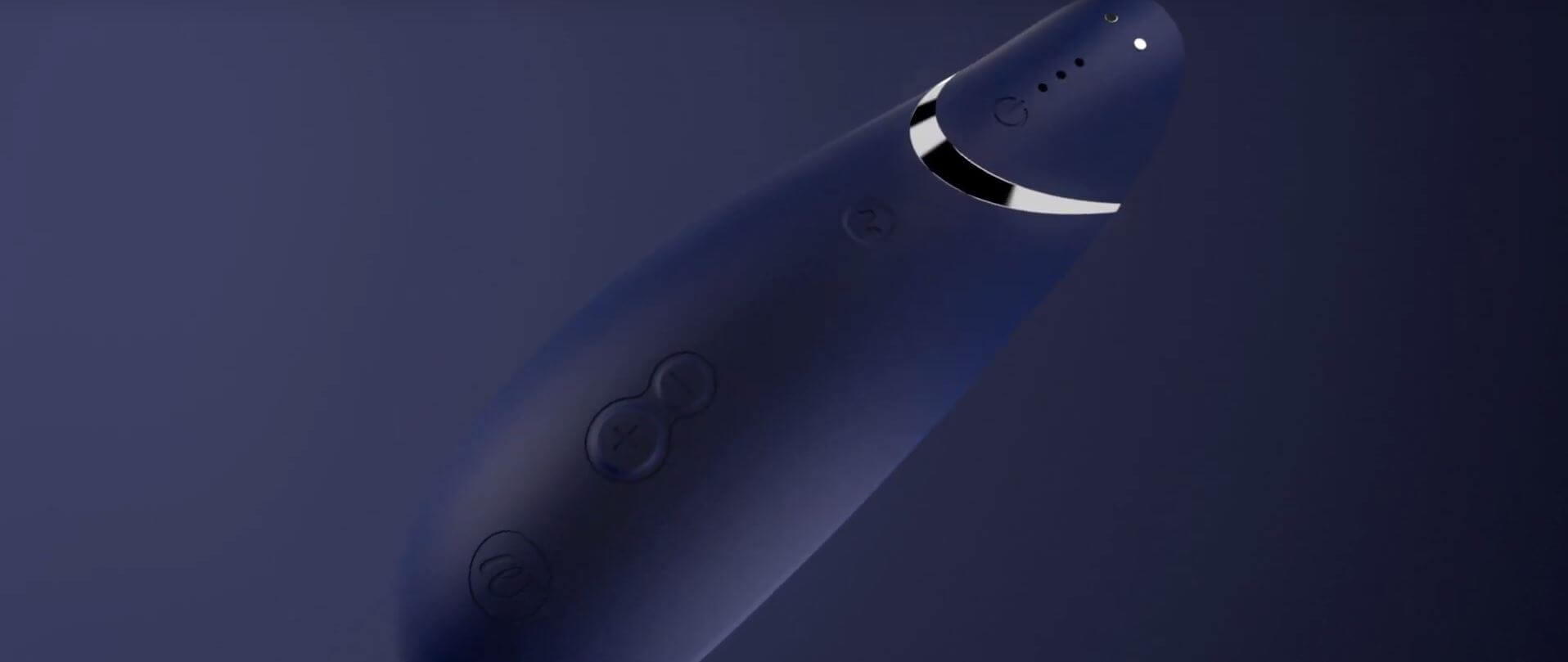 Autopilot
Everyone had heard this word, whether by cars or by airplanes. But no one would expect that this technology could be found in erotic aids. Womanizer Premium clitoral stimulator will guide you on your way to a dream orgasm. Relax, turn on autopilot and indulge in it. As soon as you activate the autopilot mode, the device will select at its discretion the level of pacing and the intensity of the pressure waves. Every use of the Womanizer Premium will be a unique adventure. A new way you have never reached a climax.
3 hours of fun
Enjoying a quality orgasm can sometimes be a very challenging task for a woman, especially when her partner has little stamina and is still sucked! Womanizer Premium will not disappoint you in any of the above. Strong pressure waves will do you in minutes. And stamina? 3 hours! Just try to figure out how much orgasms it is? Damn too much and they can all be in a row. Dare you?
100% waterproof
Occasionally there is a desire to enjoy a lot of fun in the water. For example, in a bath or shower, the mood for playful moments can come at any time. The Womanizer Premium Stimulator is ready for all your ideas. A 100% waterproof body stimulator does not have to be afraid to dive into water and stir up hormones in your body.
Smart mode
To prevent accidental start-up and unnecessary battery drain, the Womanizer Premium is smart enough to run only close to your skin. Smart Silence uses the sensor to detect if your device is attached to your skin and only starts when you really want it. This will prevent accidental start-up, depletion of the flashlight. Your lover will always be ready when you need it!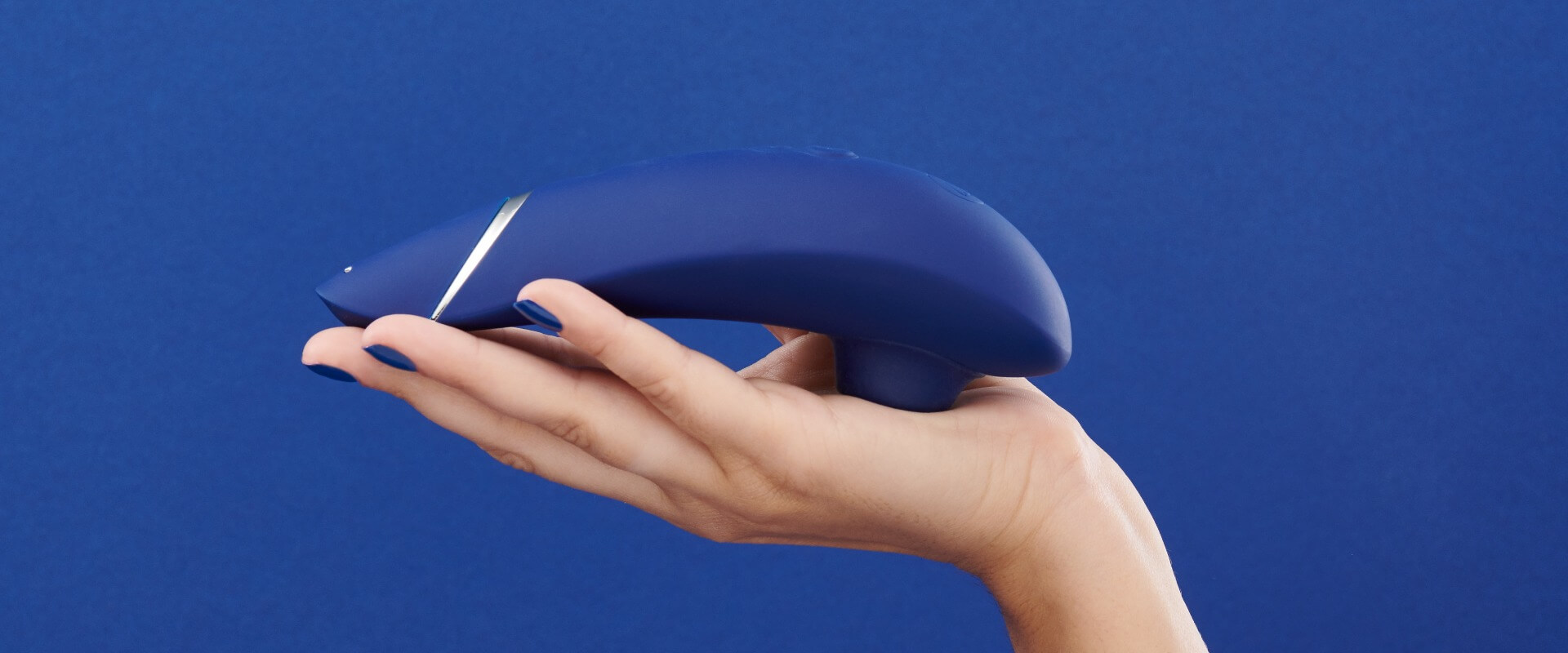 Magnetic charging cable
Buying batteries can cost considerably. But you don't have to deal with Womanizer Premium! The rechargeable built-in Womanizer Premium battery takes just a few moments and beautiful long watches will enjoy powerful orgasms as you please. The premium package of Womanizer includes a magnetic USB cable, which can be connected to a computer and let your new lover fill up.
Touchless stimulation of Womanizer Premium is a revolutionary technology in meeting women's needs. No more fake orgasms, this handsome man will show you what a real climax is. In a matter of seconds, minutes, hours, you just have to choose the tempo you just want. Multiple orgasms need not be just a myth. Touchless clitoral stimulation never gets tired. Your body will never have enough and you can do as many times as you wish.
How does it work? It's not difficult! First open the labia for easy access to the clitoris. Then you attach the Womanizer Premium to the clitoris. There must not be a big gap around it and it must fit well! And as a last step, just turn on the device and enjoy the intensity of orgasms you've never experienced before. That's all!
Package contents Womanizer Premium:
Womanizer Premium with pacing head
spare pacing head in larger size
magnetic USB charging cable
manual
quality carrying case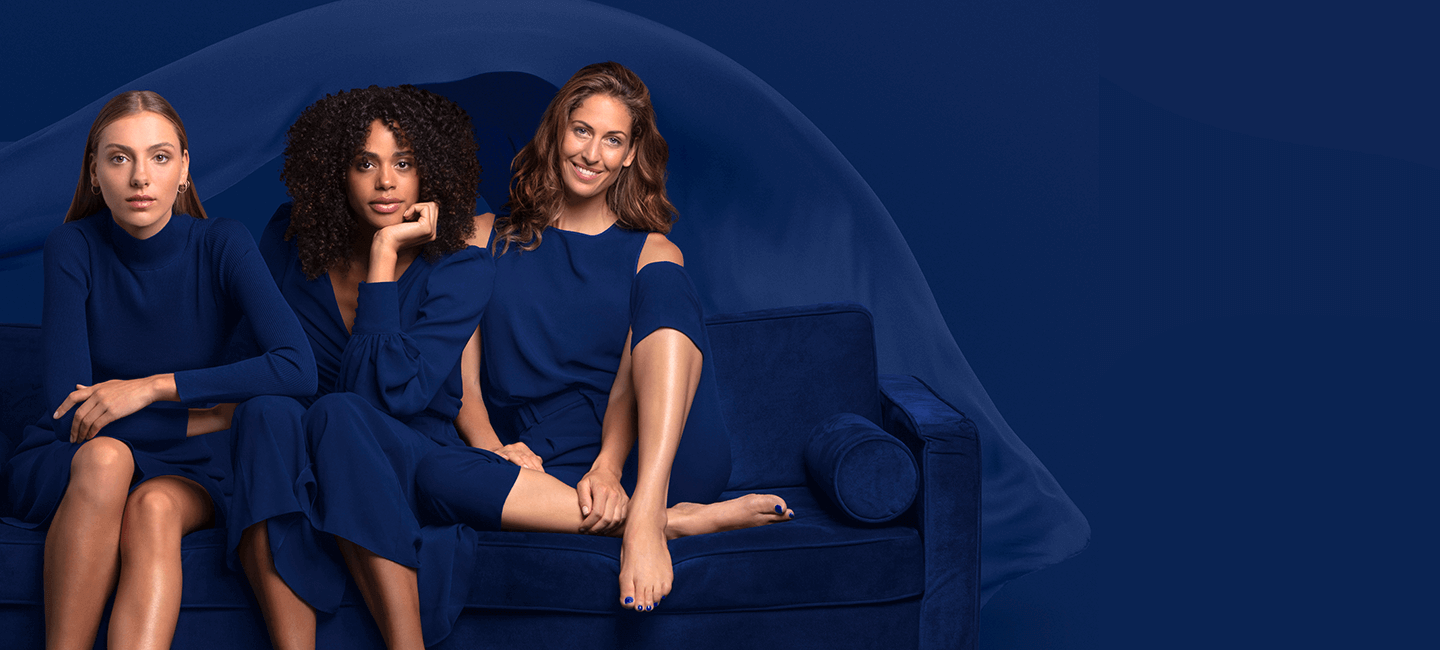 Product specifications
Color

blue (body). chrome (accent)

Material

premium silicone, ABS

Brand

WOMANIZER

Technology

PLEASURE AIR

Intensity levels

12

Stimulation

clitoris

Power supply

internal rechargeable battery (magnetic USB cable included)

Operating time

up to 3 hours

Waterproof

yes (100% waterproof)

Special features

autopilot, smart mode, magnetic power cable
More informations
Product code

221883

EAN

4251460600774

Manufacturer
Reviews
Uh-oh...
Looks like no one has added a review yet.
Do you have experience with the product? Share your opinions with us and help other people choose their new toy!
Technical specifications are subject to change without notice. The images are for information only.