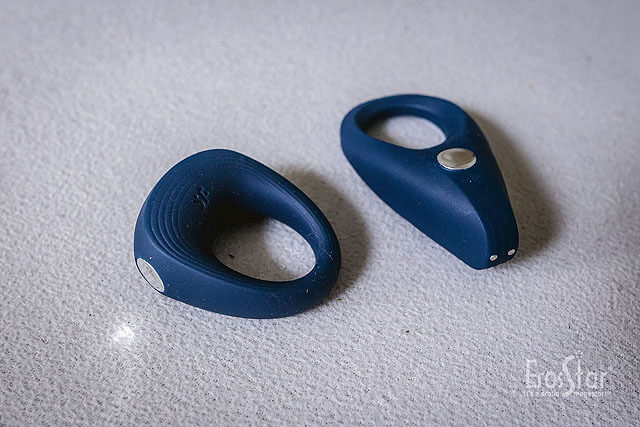 Erection rings are a popular erotic device.
They are not expensive, they are very easy to use and the result is stunning!
They result in an improved erection, thanks to the created barrier to blood flow.
The axillary bodies are filled, the erection lasts longer and is of much better quality.
It will be appreciated by both women and men, endless fun in the bedroom is guaranteed.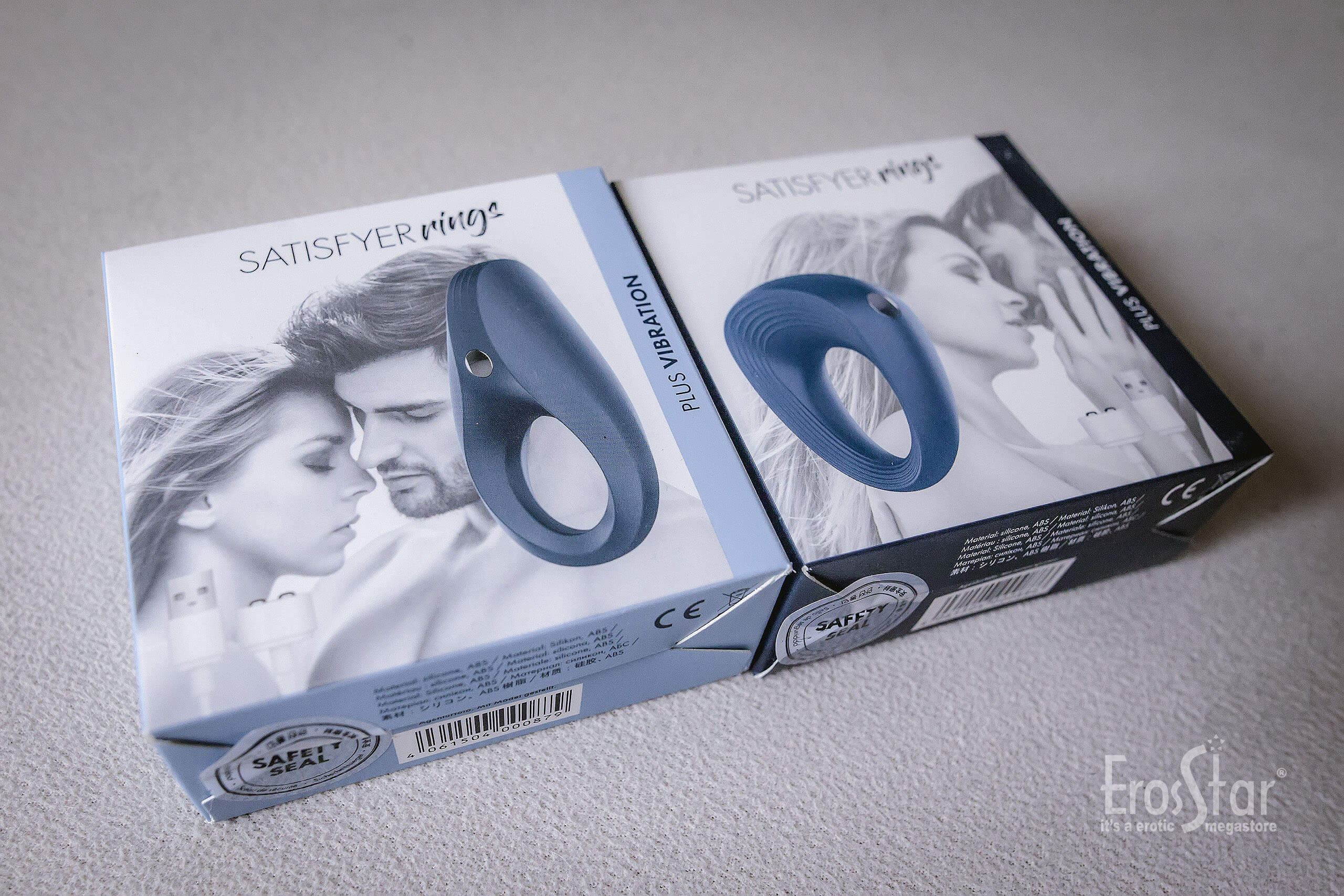 There are many erection rings on the market.
They have different shapes and colors, they are made of different materials, they vibrate and do not vibrate, in short, there is something to choose from.
In this article, I will focus on Satisfyer erection rings.
Now my repertoire has expanded to include a second model.
Is the second model Satisfyer Ring Plus Vibration 2 better?
So why would the price of both rings be the same?
Do they have the same or different functions?
Is the second model more elaborate?
I have the answers to all your questions.
I tried and compared both models.
If you want to get one of these vibrating miracles, the following lines will make your decision making easier.
At sight
At first glance, it can be noticed that each of the rings has a different design.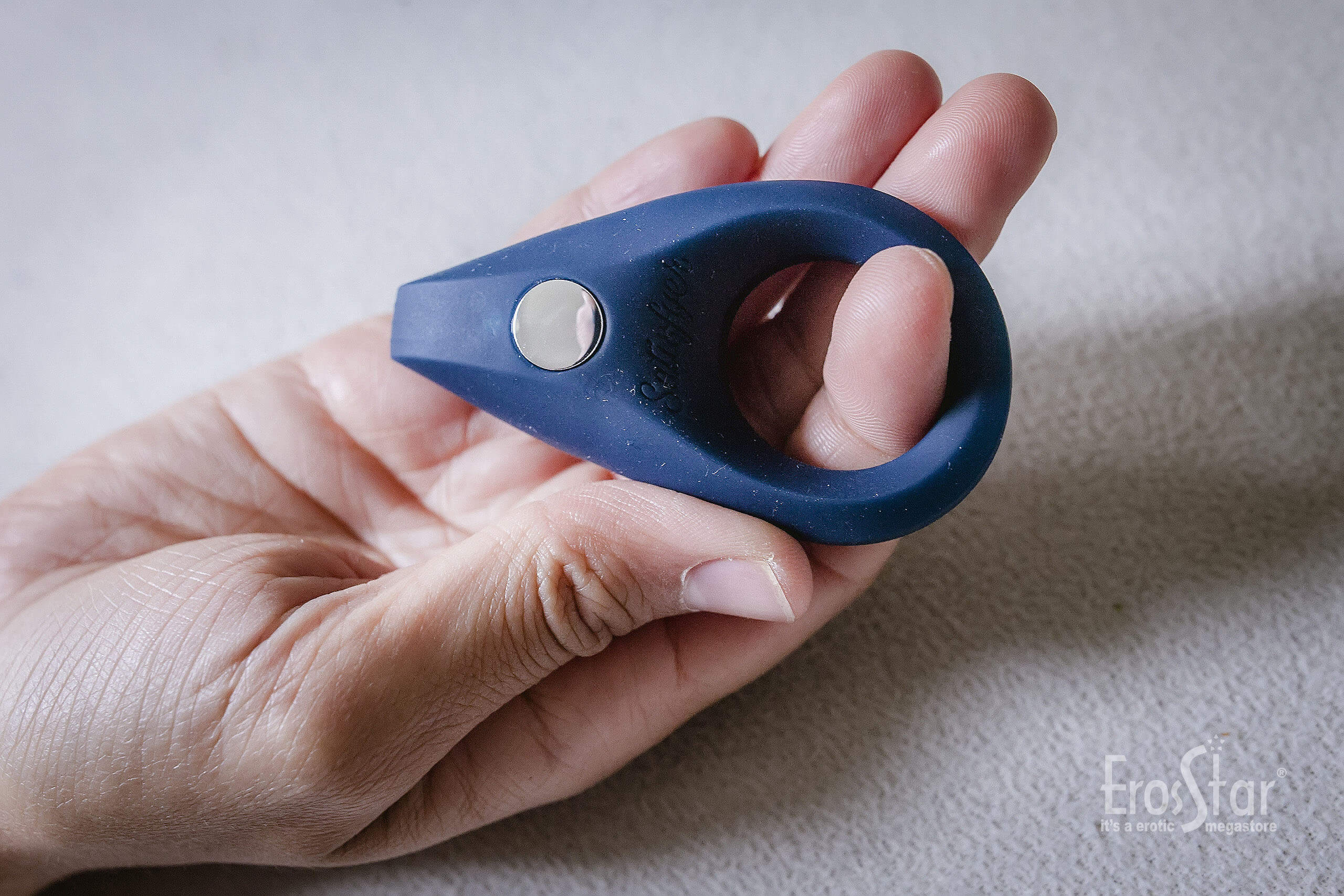 The first model has an elongated shape, thanks to which most of it can be placed on the clitoris.
The vibration absorbs not only your partner's penis, but also you, encompasses you with pleasure and leads you to orgasm.
Thanks to the combination of G point stimulation and clitoris, you can expect combined orgasms.
The power button is located on the top.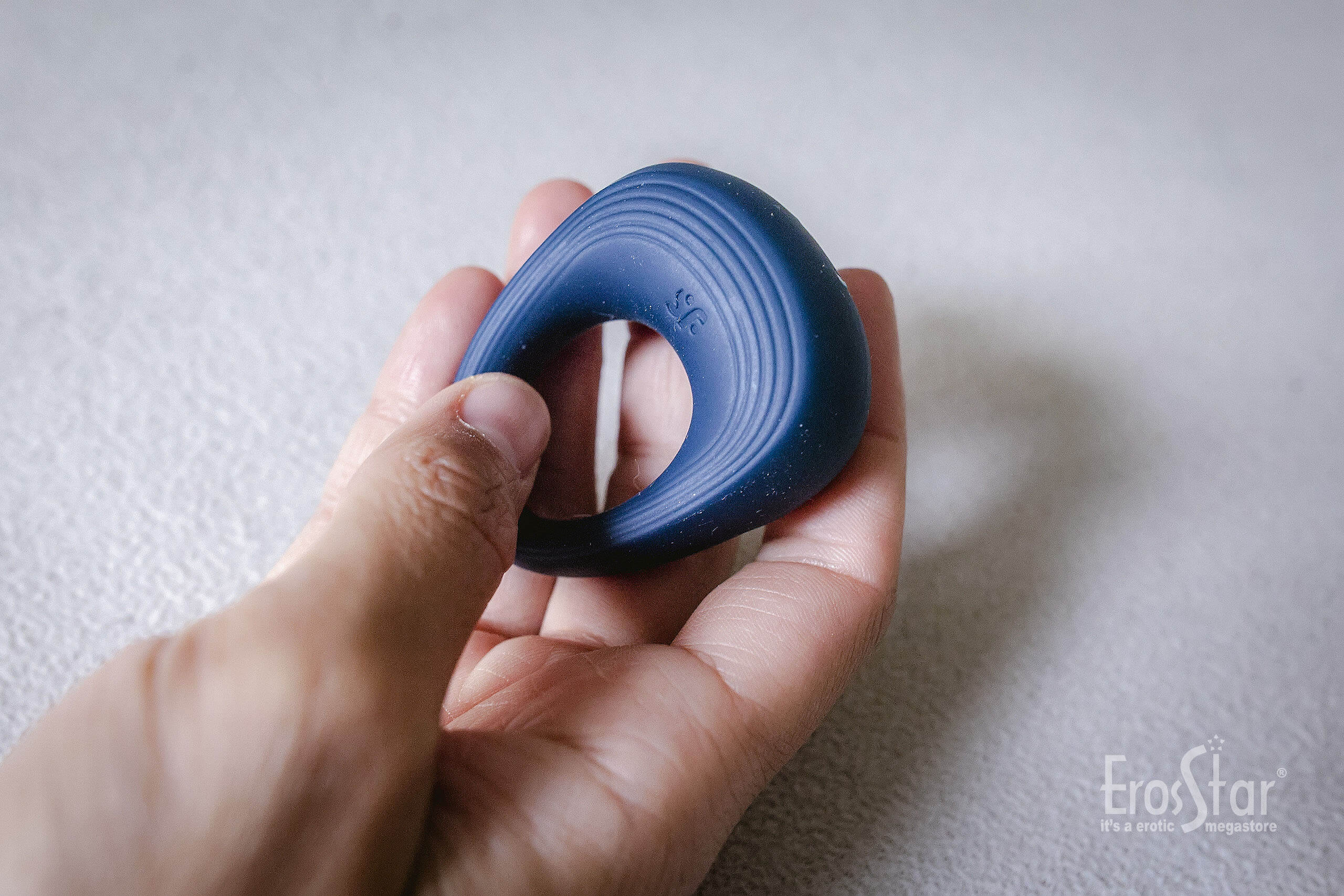 In my opinion, the second model is a bit more compact.
There is no protrusion for clitoral stimulation.
Instead, the top of the ring is a bit heavier.
This part is not so long in distance, but rather in width.
In my opinion, this circle will be appreciated more by men.
Although the vibrations do not reach the clitoris and cannot irritate it, thanks to the extended part, my partner felt more vibrations.
They occupied a larger area and brought him incredible pleasure.
I felt a pleasant shiver in the area of the vaginal opening.
During anal games, it irritates the anus very well, your ass will definitely like it.
The control button is located on the side of the ring.
On touch
Both toys are made of the same material, medical medical silicone.
Very soft and fine material, it is completely safe for contact with the mucous membranes.
Although it is easy to hold dust on the silicone, it is even easier to take care of the toy.
Just wash and wipe it.
It has an elegant, dark blue color.
It delights the female and male eye.
Satisfyer Ring 1 has a slightly thinner ring.
So it is not so strong, it is more flexible.
Thanks to its flexibility and elasticity, it can be stretched in different directions.
This model is more versatile, it really strips on every penis, size doesn't matter at all.
It fits perfectly for everyone and just doesn't go down, it holds firmly in place.
A thinner perimeter, but a smaller area from which vibrations emanate.
The location of the button is in a great place.
No need to look for a button, you can press it immediately and enjoy exciting fun.
Satisfyer ring 2 has a different hole for penetration.
It is not entirely a ring but an oval.
The material is a bit stronger.
It can't be completely bent, so it doesn't have to fit everyone perfectly.
He fit my friend perfectly, praising the surface of the ring.
His cock was really properly hugged, thanks to which the erection was really hard, the blood did not have a chance to flow so easily.
He had it as hard as a rock!
The area of the silicone rim is a bit wider, which means more vibration, more pleasure and pleasure.
The control button is located on the side.
When I wanted to squeeze him during intercourse and change the rhythm of my loved one's vibrations, it wasn't easy, I couldn't find him.
I didn't see the button, so unfortunately the control was not in my direction.
Twins
In terms of features, these two great sexy toys are no different.
Both offer 10 excellent vibration modes.
They are fun, exciting and changeable.
The rings have an incredible performance for such a small thing.
The vibrations are intense and not loud at all.
You will definitely not be disturbed by any unpleasant sound while having sex.
It is charged with a charging cable, the battery lasts long enough.
It is waterproof, you can also enjoy sex games in the shower.
Even the diameter should be the same, their diameter is 2.5 - 5 centimeters.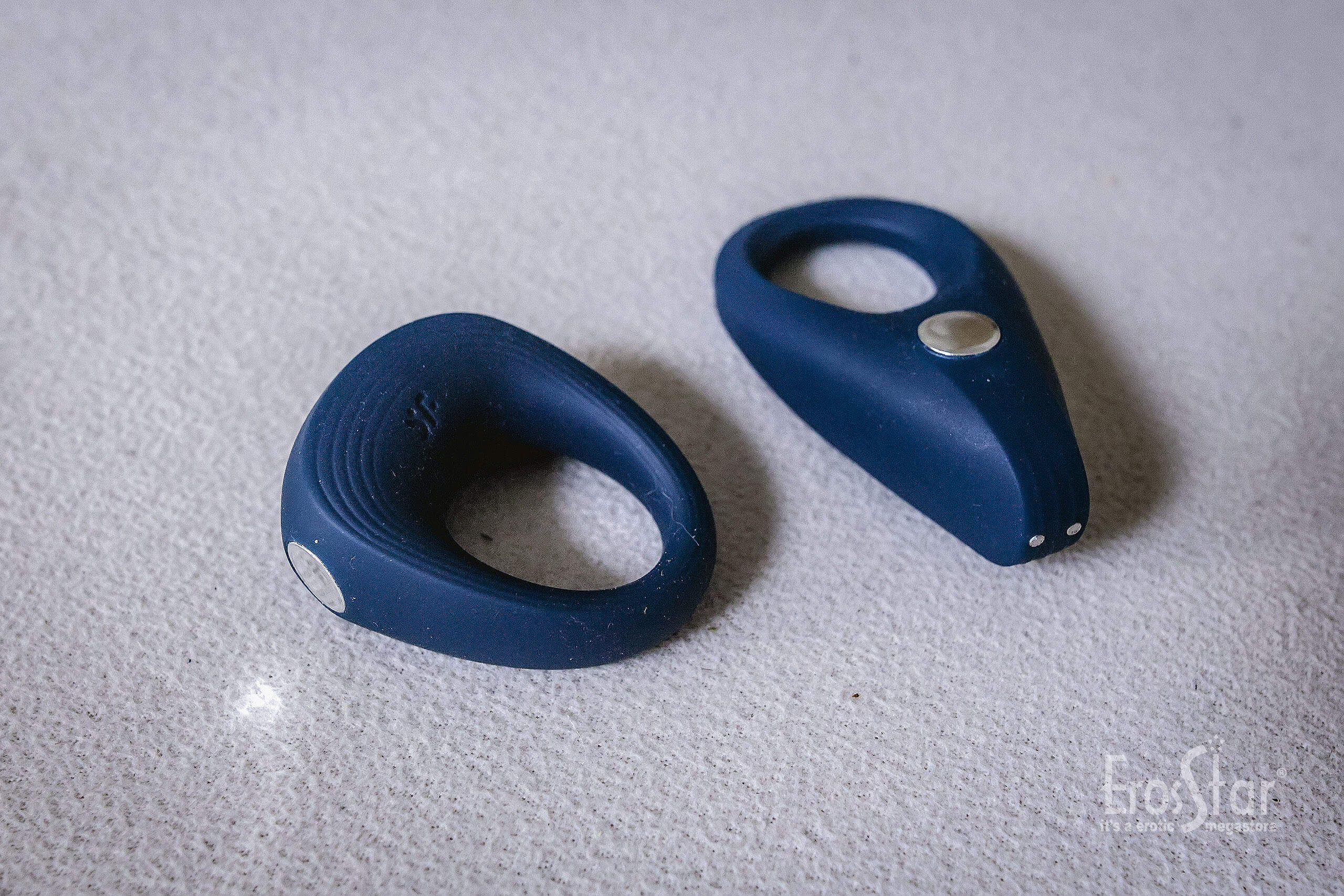 They are small and easily portable.
You can hide them in anything and take them anywhere.
There are no limits to imagination and pleasure.
Everyone will appreciate the different features.
I am definitely a fan of Satisfyer Ring Plus Vibration 1 due to the stimulation part.
The elongated shape did not leave my clitoris at rest.
I enjoyed the vibration six hundred.
The finer and less strong material was appreciated by my partner.
He fit him perfectly and felt no unpleasant strangulation.
He wasn't worried he would destroy the ring.
The flexible material allowed any manipulation.
As for the second model, my partner liked it again.
The wider ring gave him a sense of incredible pleasure.
Not only did he have a firmer erection, but he also felt real life in it, thanks to the well-distributed vibrations.
Although I did not experience any vibrations in my favorite areas, I felt pleasant armor around the selected holes.
Whether it was a vagina or an anal, my openings were pleasantly relaxed and perfused due to the vibrations.
I think this model will be brilliant for gays.
In their case, they will reach the vibrations of all the necessary places and include them with pleasure.
Whatever type you choose, you are sure to be satisfied.
Great endurance, quality material and well-designed vibrations will please even the most demanding.