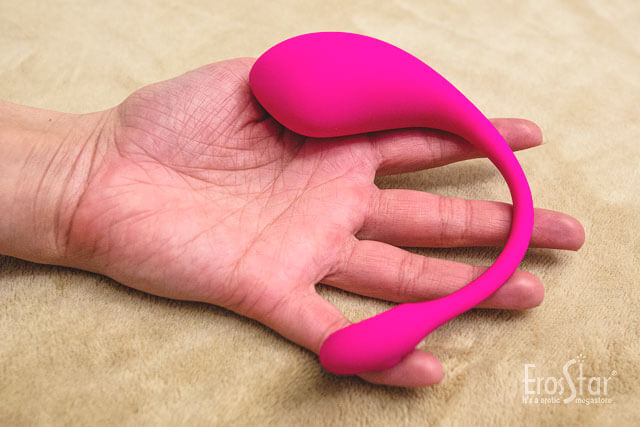 Lush 2 is a powerful vibrator that can be used not only in the bedroom, but almost anywhere, even in public.
It is a vibrating egg, thanks to the inconspicuous design of which you can introduce it and enjoy it whenever you feel like it!
You can read on the Internet that it is one of the best vibrators of its kind.
But is his reputation true?
Packaging
The product is packed in a white box where you can read all the information.
The vibrator is stored in a foam tray, which protects it from damage.
Inside, there are instructions for use and a charging cable with a USB connector.
In this respect, Lush 2 has nothing to complain about.
This Lovense product is made of soft medical silicone.
It is very pleasant and smooth and you can recognize at first touch that it is a very high quality material.
Medical silicone is known to be completely safe in contact with the mucous membranes, so I was pleased with this type of design.
The vibrator consists of an elongated part, which is intended for removal and control.
The length of this silicone string is 122 millimeters.
The second part of the vibrating egg has a bulbous shape.
This design is very unusual, I have never encountered a similar design.
However, it is true that thanks to the exceptional shape, the vibrations are better spread and the toy reaches and irritates the G point much better!
This vibrating part is 35.5 millimeters thick and has a length of 80 millimeters.
This is a very satisfactory average that is sure to please every woman.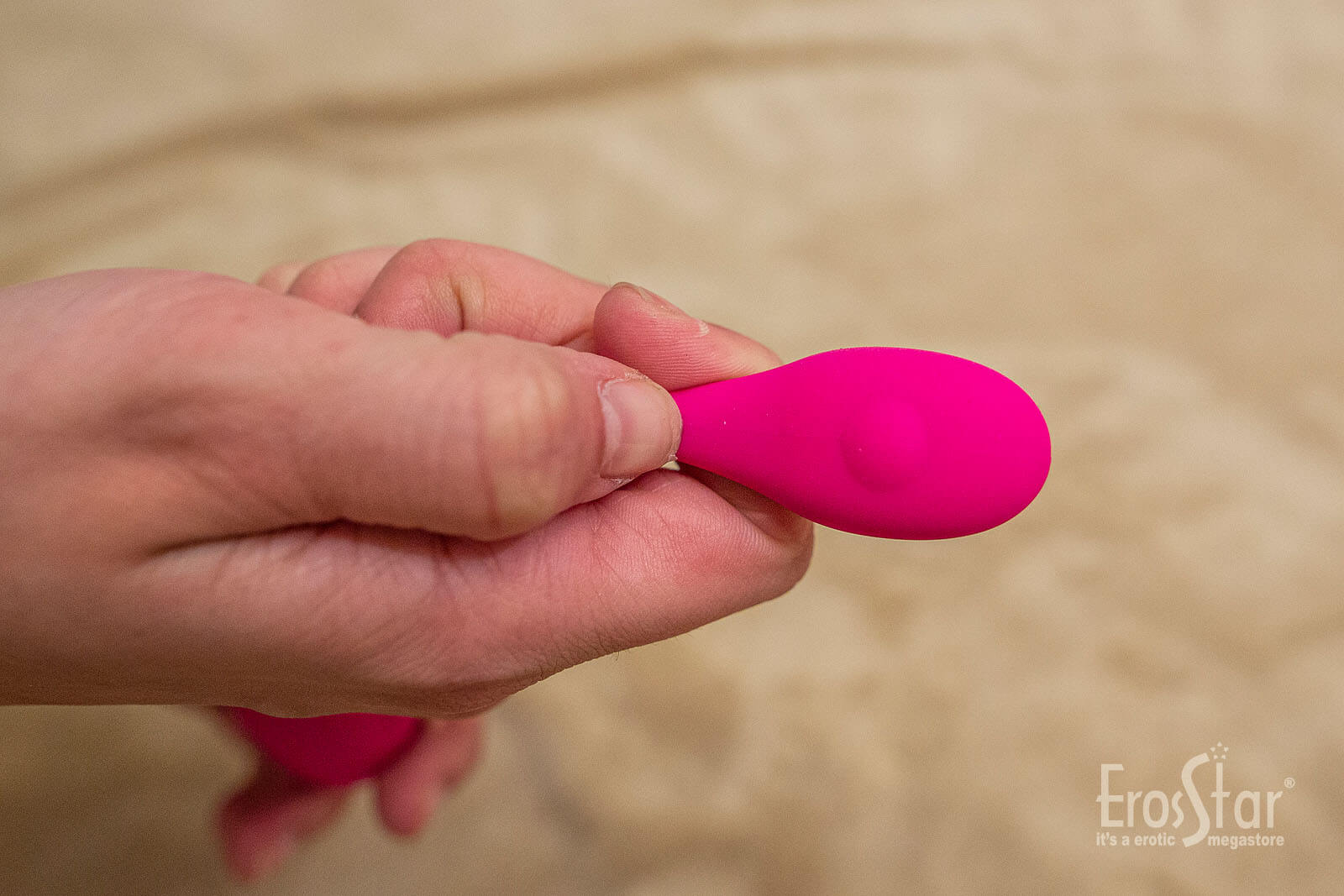 An egg full of pleasure
In this case, it is the second generation of a vibrating egg from Lovens.
It hides a much more powerful and powerful engine inside than the previous version.
The vibrations are really intense.
It is a toy that has four times stronger vibrations than other erotic aids of the same kind.
I can say for sure that I have not used a quieter vibrating egg yet!
The vibration noise is only 50 dB, which is the volume of a living room, for example.
When the vibrator is inserted inside the vagina, no sound can be said.
Even a person who is still right next to you would never know that an egg is vibrating inside your body, which will lead you to amazing and unforgettable orgasms.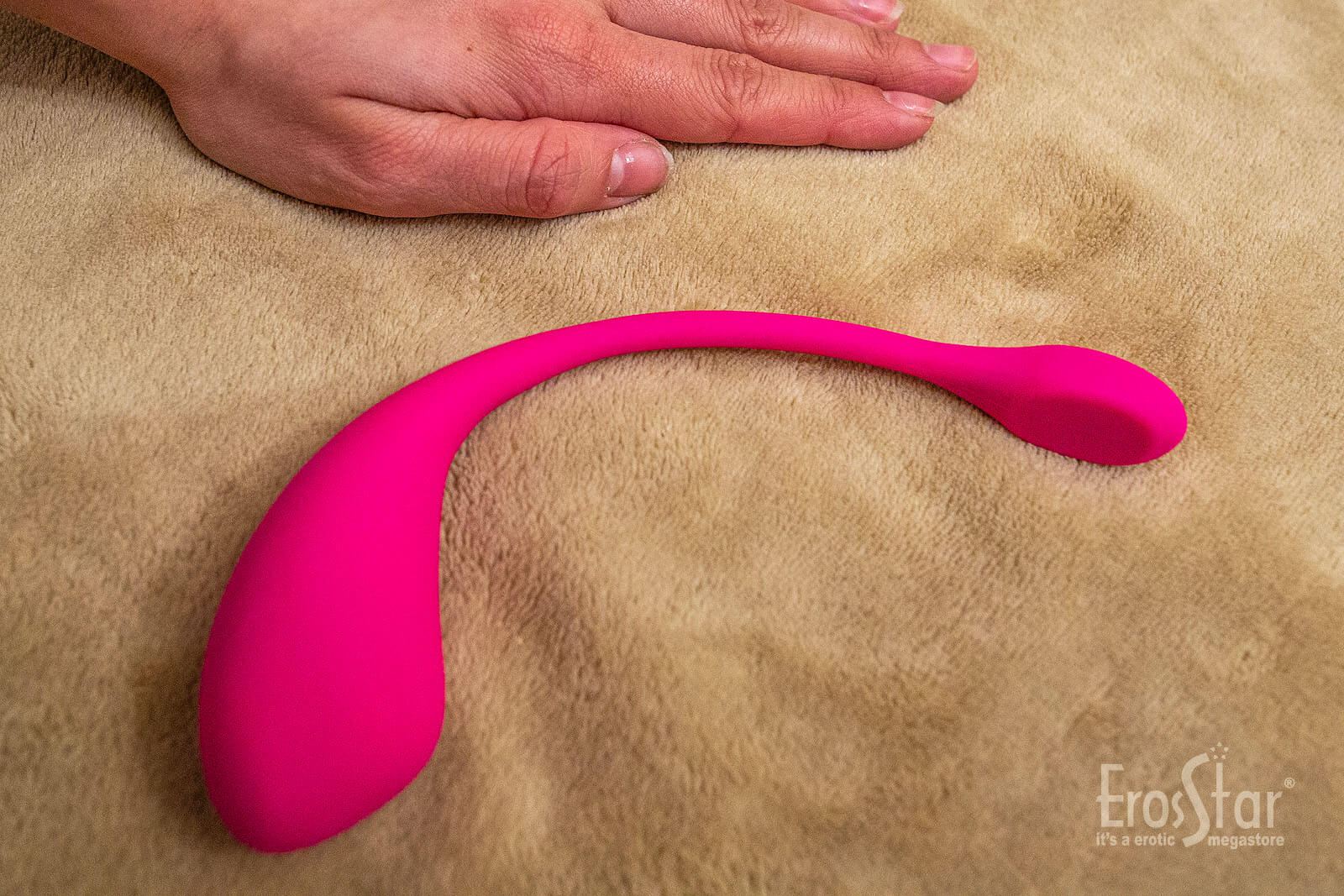 Operation is very easy, just press the button at the end of the elongated part.
The great advantage of this toy is that it can be connected to your or your partner's mobile phone using Bluethooth.
Just hold the button for 3-5 seconds.
As soon as the red light comes on, the product is ready to connect to the mobile phone.
Download the Lovense Remote app and enjoy all the great options it has to offer.
What about vibrations according to the tempo of your favorite music?
Or would you rather have your partner create vibrations that will satisfy you, according to your taste?
Thanks to the application, you can fulfill your desires!
Discover all the possibilities of the application, you will surely enjoy a lot of exciting fun.
Lush 2 in action
I lubricated the egg and inserted it.
The size is really accurate.
I turned on the vibrating part and started from the least intense vibrations.
You, too, were quite pleasant and embraced me with a wave of excitement.
I tried all seven vibration modes in sequence.
One was better than the other!
I can't even choose my favorite, they led me to intense orgasms and I didn't have to do almost anything.
I was just enjoying the vibrations that were inside me.
Then I let my partner take me to the top using the app on my phone.
It was exciting fun, he didn't even have to touch me.
He just enjoyed getting in my pleasant and exciting cramps and changing programs by simply tapping an icon on the phone.
There is nothing to complain about this product.
The manufacturers really cared about its design.
In addition to great modes, battery life and quality material, Lush 2 also offers waterproofness and easy operation.
If I had to choose a vibrating egg that I would have to use for the rest of my life, I wouldn't mind choosing Lush 2 from the Lovense brand!