A toy that will please my clit, vagina and ass.
But that's not the end of it.
In addition to me, he can also please my partner.
We don't have to take turns with the device, it can satisfy us both at once.
What is more exciting than the current climax?
I'm not talking about anything other than a couple vibrator!
What is the one from Dreamtoys named Renée?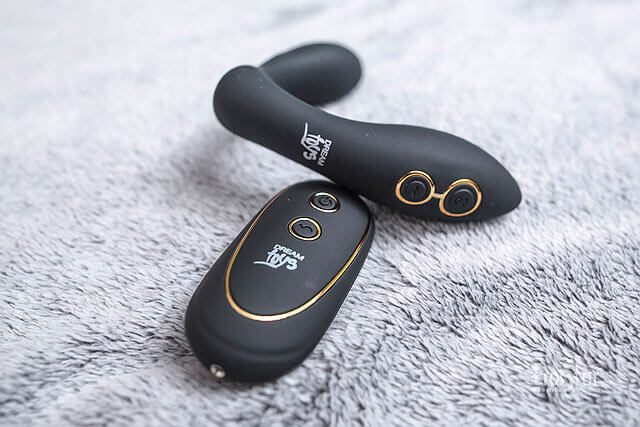 Black Mamba
The steam vibrator is in a paper box.
I like the cover, no exaggerated design.
It contains a photo of the product and all the essential information.
Inside there is a plastic tray with a toy, a charging cable with a USB connector, a remote control and instructions for use.
I pulled the device out of the case, I immediately felt the quality and softness of the material.
Such a soft and pleasant to the touch medical silicone is simply not visible!
It has more Dreamtoys products at its disposal.
The manufacturers really cared in this regard.
Matte black and gold decoration add a feeling of luxury.
Renee is really beautiful, how good will she be in action?
1+1 motor
It took me a while to plug in the charging cable, caution is warranted in this case.
First I tried Renée while masturbating.
I lubricated it with a water-based lubricant for easier insertion.
I held down the vibration trigger button, and in a few seconds, the motor activated at the bottom, which is designed to stimulate the vaginal wall.
When I pressed the second button with the ripple icon, the engine also started in the second part, which irritates the clitoris.
In his repertoire he has 7 vibrational patterns and 3 speeds.
That's a satisfying supply for me.
The engines are quite quiet, they didn't disturb me in any way.
I pushed one part in and let the other irritate my clitoris.
It only took a few moments.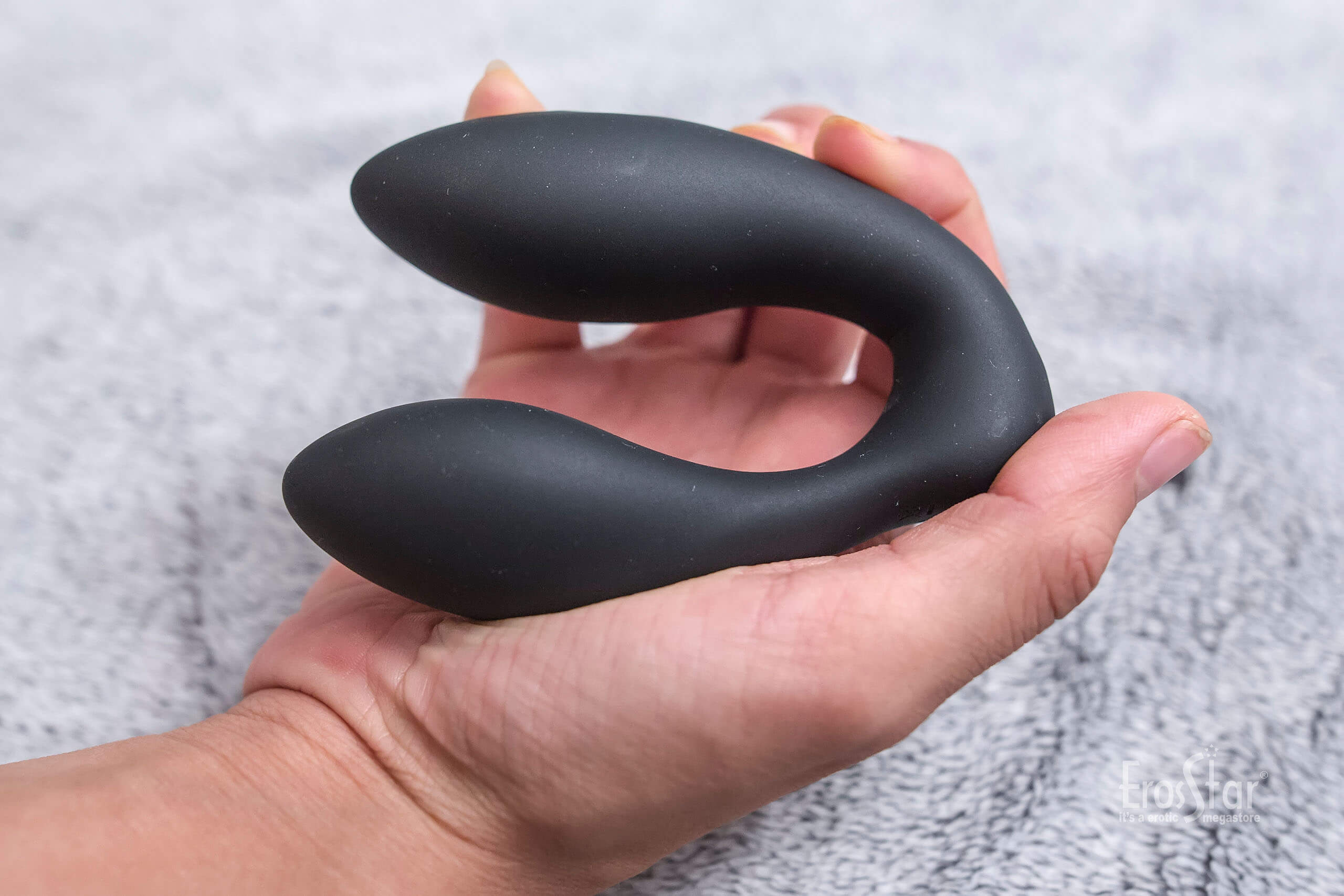 The performance is very satisfactory, the vibrations are strong and quite exciting.
I got to the top and no holding or other manipulation was needed.
I would describe this toy as perfect for lazy people.
There is really no need to do anything at all, just receive exciting pleasures.
Although I did not reach a combined orgasm, with more masturbation with this toy, it will definitely work soon.
The only thing that didn't suit me was the non-adjustment of the arm.
Some couple vibrators offer the option of adjusting and snapping the top.
It is therefore possible to choose its adhesion to the clitoris.
Although Renée is perfectly flexible, she did not hold exactly the angle at which I would like her to be fully satisfied.
Control by control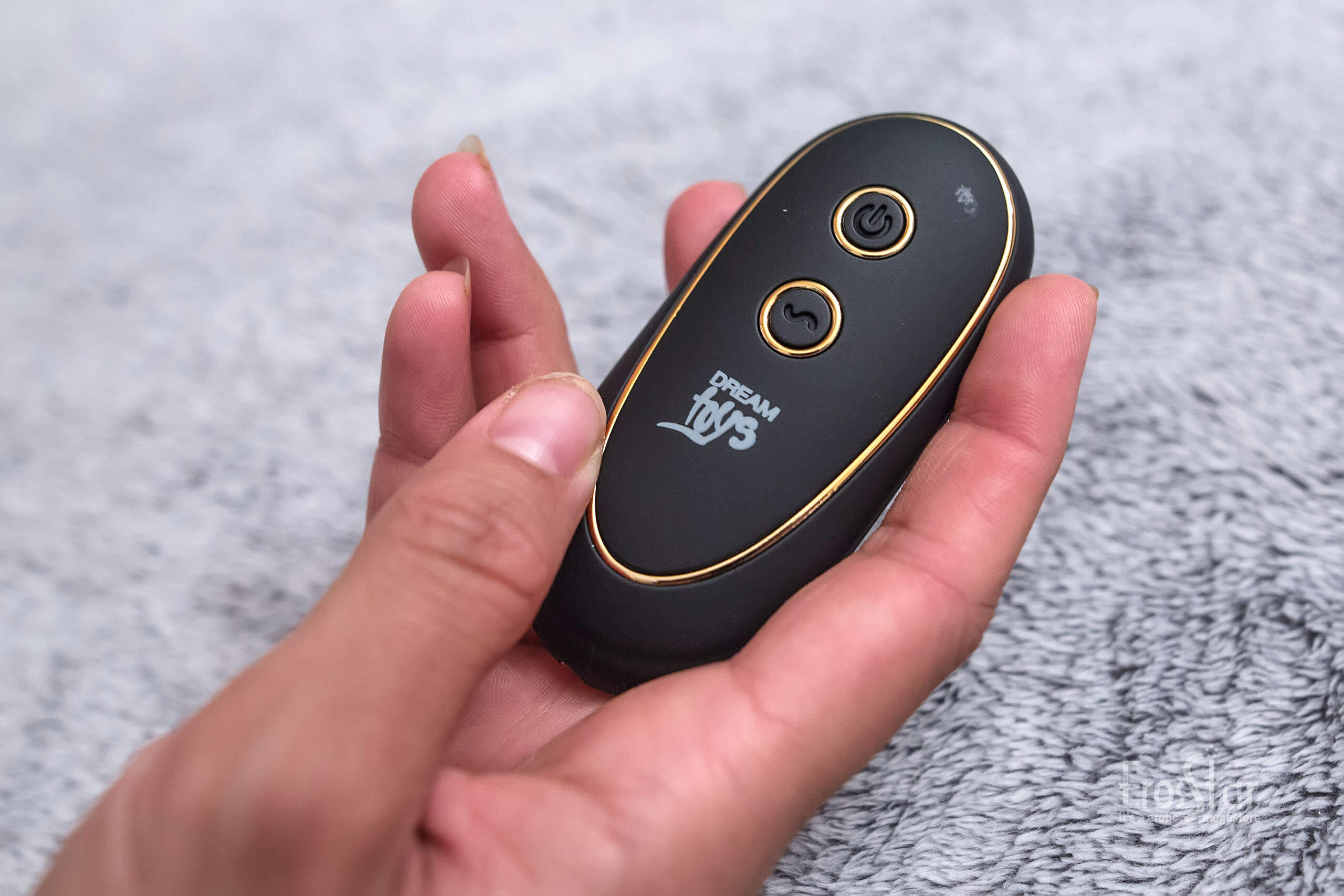 Then I tried the vibrator while having sex with my partner.
That was really something!
The vibrations involving both of us did not leave us alone, we enjoyed unprecedented pleasures.
We connected the toy with the controls and constantly changed the modes according to our taste.
It was nice not to wait for the search for buttons.
The control in the hand is very practical.
I liked it the most when I gave control to my partner.
He chose rhythms according to what made me hot the most.
Sex with such a thing took a whole new turn.
Just turn your shoulder and instead of irritating the clitoris, you will experience pleasant vibrations in the area of the anal opening.
No more lingering with the irritation of certain places.
Renée can do it alone, you have your hands free with your lover for many other things.
I pulled out the toy for a while and teased my nipples with it.
One erotic tool and so many uses, so I like it!
Summary
In my opinion, pair vibrators were invented by a genius!
A great toy that will spice up both masturbation and fuck with your partner.
Versatile use, remote control, water resistance, powerful motors, double stimulation, well-designed vibration programs, affordability and quality design are a guarantee of really exciting entertainment.
The only thing I would blame the toy for is the non-adjustable shoulder.
For that reason, I would rate Renée 8.5 points out of 10, which is still a satisfactory score!
Have fun with your sweetheart and have a threesome with Renée.