Overpass
Overpass
This is a very demanding to acrobatic position, which requires flexibility, endurance and sufficient strength. This position belongs to the exotic group of sexual positions and it is necessary to train it for its quality performance.
A sexual position called Overpass can be translated as overpass or crossing.
If you have the time and desire to learn something new and like to say, you say, this position is a challenge that is worth facing.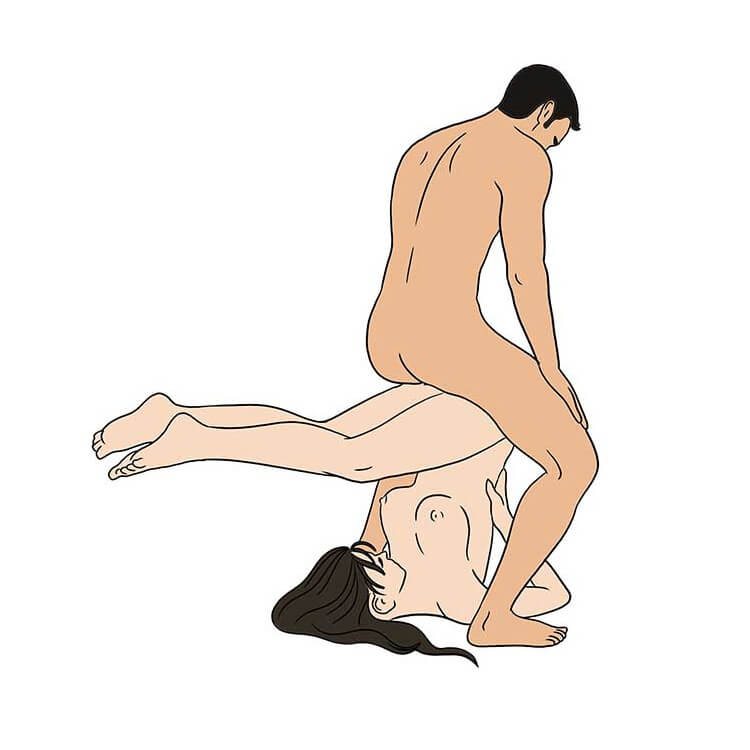 Execution
In this case, the name really captures what the location looks like. The design itself is very demanding, but not impossible.
To perform this position, the woman must lie on her back and put her legs behind her head. It sticks out your ass in a really irresistible way, isn't it a beautiful sight?
He then uses his hands, which he has free at the moment, to support his hips. This ensures the stability of the position and relieves the pressure that would otherwise be placed on her neck and shoulders.
The male half then squats over his partner's protruding ass, pointing away from her face.
Then just penetrate.
When performing this position, the first penetration for the partner may not be entirely according to her ideas. Take a moment and find an angle that evokes irresistible pleasure in her.
Then squat. Thanks to the full weight on both legs, you can clearly control the depth and intensity of the sexual act.
For greater comfort and less effort, rest your hands on your knees, spreading the weight will ensure longer satisfying moments.
Pros of Overpass
The advantage of the Overpass position is the possibility of a really deep penetration. This ensures intense irritation of the G-spot, which leads to unforgettable orgasms.
Cons of Overpass
However, this location also offers a few disadvantages. The partner, who is lying on the ground, feels strong pressure on her head, neck and shoulders in this setting. Meanwhile, the penetrating person primarily suffers from pain in the thighs.
This is a position in which a few exciting moments are enough, nothing should be exaggerated and less is often more. Even in a shorter period of time, however, you will experience passionate moments.
Warming up
It is not out of the question to really stretch before performing this position.
The person in the lower position should stretch his back, neck and thighs properly. This can prevent any unpleasant long-term consequences. In addition, stretching will ensure greater flexibility, and therefore better execution of the position.
As for those who are in this position at the top, it should be borne in mind that this position bends the penis in a very unnatural way. It is therefore necessary to proceed with caution. Listen to your body, do not exceed the limits of pain and you can be sure that there will be no accident.
If the partner is capable of doing so, he can bend his legs into a really deep squat. In this case, he approaches his partner within reach of her hands. Your loved one can then grab your ass and squeeze it properly or pat him. Among other things, it can help you with the surge and its intensity.
Thanks to the lower squat, the male half has the opportunity to put his hands on the floor and lean on them. This will ensure even greater stability.
The distribution of the weight will further help with endurance and with more relaxation in position.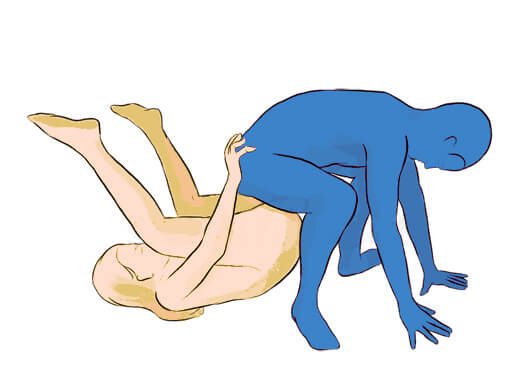 If you like physical challenges and really like to sweat during sex, the Overpass position is for you. If your partner is endowed with flexibility, do not hesitate and try this position with her.
In a few challenging but exciting moments, you will reach intense and unforgettable orgasms.