Amazons: When the missionary is boring
Amazons: When the missionary is boring
Some sexual positions, where one of the partners is lying down, are more active for one participant than for the other. However, this is not always the case! The Amazon sex position offers different levels of control and activity for both partners.
Boredom and not very intense activity await you when you lie on your back. When you support the weight of your own body with your hands or feet, you can have more control over the exciting process than it seems.
Many people describe this position as sporty and physically demanding, but also as incredibly action-packed and fun!
How about the Amazons?
The Amazon sexual position is most ideal for a couple that includes one person with a vulva and one person with a penis.
In the Amazonian sex position, the person lies with the penis with the legs drawn to the chest. In this position, the knees can touch the chest.
A person with a vulva squats over their partner, usually resting their knees on either side of their lower torso and hips. In this setting, the upper person's torso is located between the lower person's calves.
This position can be seen as a combination of missionary style and cowgirl. You have to be careful when doing this position so you don't accidentally injure your loved one's penis.
In the Amazon sex position, he will bend backwards.
If you want to make his penis a little easier, lean forward slightly. This way you exert less pressure on the neck, which supports your partner's dick.
It is true that in its traditional form, the Amazonian sex position does not provide too much clitoral stimulation for the passing partner.
However, there are ways to adjust the Amazon sex position so that the clitoris receives more stimulation and the person with the vulva has a better chance of orgasm.
One way is for a supine individual to use their hand to manually stimulate the clitoris and labia.
If your loved one doesn't like teasing hands, there is still an option for you to do well yourself. Although the combination of all movements will be a bit more demanding, there is certainly room and possibility here.
The most pleasant ways
If you want to get into position, the most pleasant way is to first stand over your significant other.
Next, kneel down and only after finding the right position of your legs, grab your partner's penis and take it inside. Begin the movements very carefully and gently.
When you find that your movements make him feel good and nothing bothers him or hurts him, you can gradually intensify and speed up.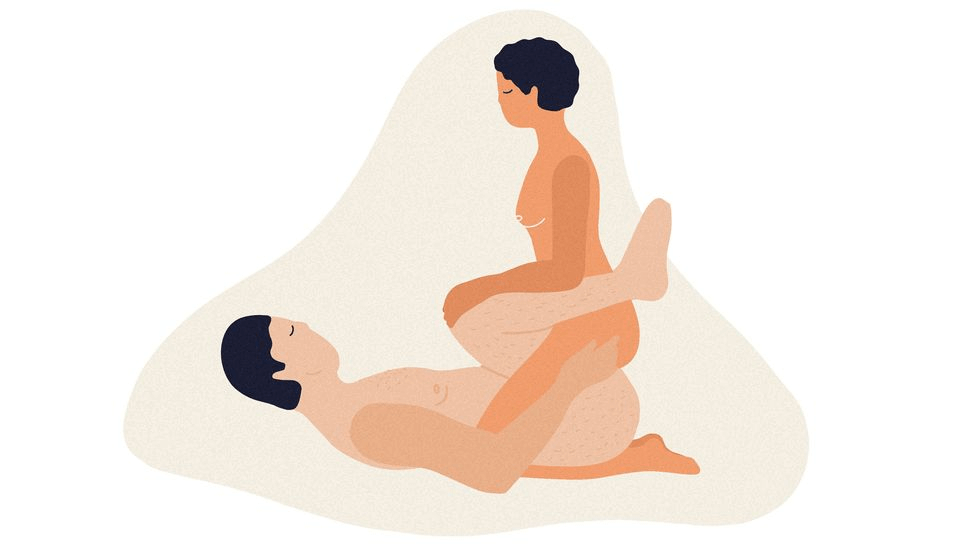 There is space for the partner below to support the person passing by.
Your hands are free, grab your beloved's bottom or give her a good slap.
If you want to ease her way to an exciting climax, use your hand to manually stimulate her clitoris.
If you want to take at least partial dominance, use your thighs. In this position, you can determine the speed with your legs by lifting your other half up with them.
Among other things, you will help her so that the position is not so physically demanding for her. The longer and more he will rampage on you!
Position variation
Kneeling Amazon
Instead of sitting on top of the man, try kneeling. In this case, the pressure that you have to hold with your feet is released.
The only problem with kneeling in the Amazon position is that you might slide down the back of your partner's thighs. So be careful about bending his penis.
Reverse Amazon
As the name suggests, the execution is exactly the same, only you sit on your loved one upside down, i.e. facing away from him.
For some individuals, this is much easier to do, for the reason that the passer-by sits somewhat on their man's thighs. Which will allow less physical demands.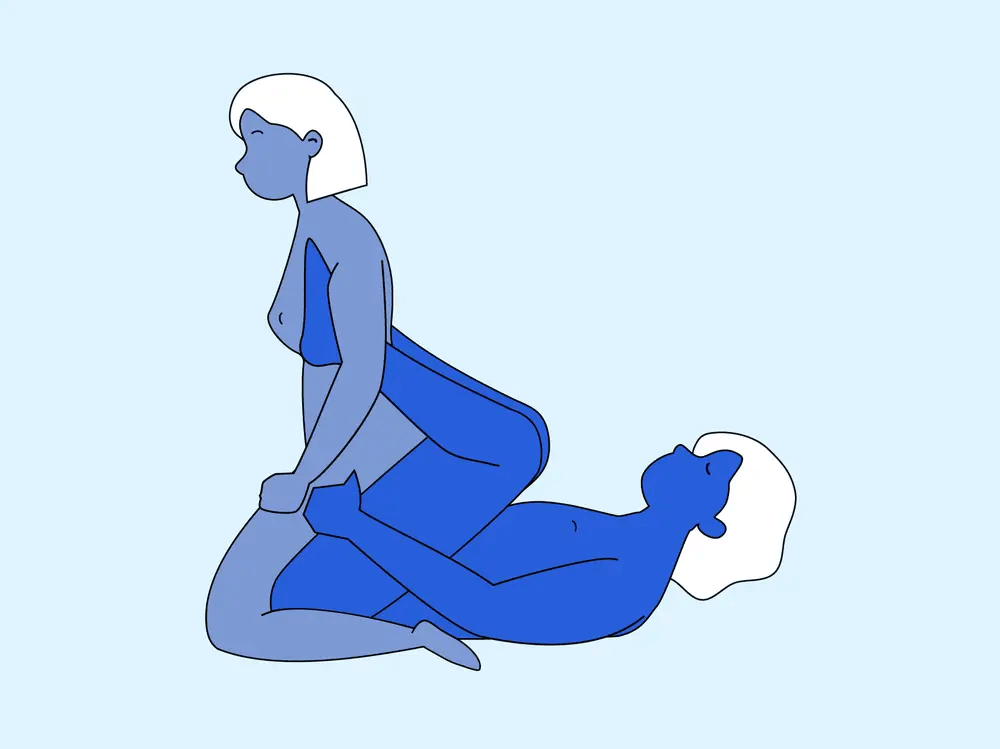 Amazons are a more exotic and less seen sex position. It will certainly provide you with many new, unprecedented sensations and bring another level of excitement to your sex life!